Welcome to Vic's Casual Dining
*****IMPORTANT UPDATE*****
Vic's Casual Dining is temporarily CLOSED.
We anticipate re-opening for Carry-Out & Delivery on April 8th at 3:00 p.m.
Beginning Monday March 23rd, we will be closed for the week. We are going to see what happens this week and make a decision to possibly re open for take out and limited delivery on Wednesday April 8th.
We appreciate all the love and support you have shown all of us this past week. We hope and pray everyone stays safe and healthy during this time. We will do everything we can to get back to serving you in a safe way very soon. Please stay tuned as we update information as it comes. As long as our suppliers are able to bring us ingredients. We will continue to prepare your favorite dishes. If you're feeding a whole family or a group, ask about family-style/catering options at a lower cost.
Thank you for your understanding and your continued support.

-- Vic, Scott & Jacie
---
Vic's Casual Dining is Downriver's Best Kept Secret!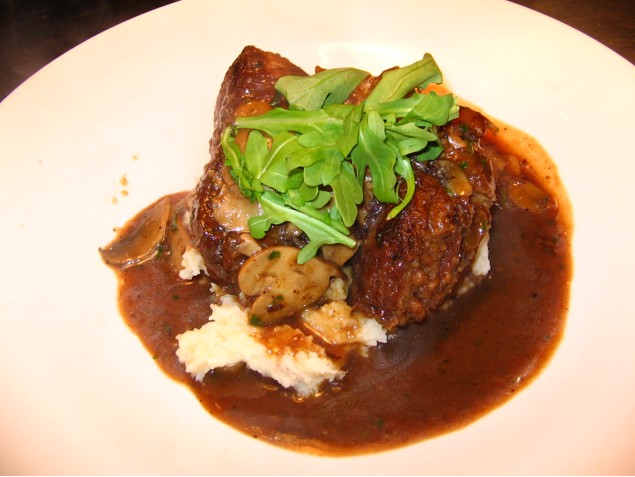 If you are hungering for authentic Italian cuisine served at its best, then look no further than Vic's Casual Dining. From the moment you enter this restaurant, you will feel the warmth and homey ambiance that prepares you for an amazing meal. Vic's is a unique fine-dining experience.
Our intimate setting means that we cannot accommodate reservations or call ahead seating. But, even at peak times the wait is never usually longer than 25 minutes for parties of 4 or less. Parties of 5 or more may require a little longer wait time. We seat first-come, first-served and only after entire party is present.
For bigger celebrations, we offer off-site custom catering for up to 100 people. Our dining room is also available for private events 40-60 people from 11 am - 1:30 p.m. call for pricing and availability.
Award Winning!
2019 "Best Presentation" Taste of the Town Heritage Days Festival in Southgate.

News
Check back later for recent news

Articles