Welcome to Vic's Casual Dining
Vic's is OPEN for Take-Out!

(Curb-Side or Walk-In with a mask)

PICK-UP HOURS
Wednesday - Sunday 3:00 p.m. -9:00 p.m.

LAST ORDER TAKEN AT 8:15 p.m.

TO PLACE AN ORDER: Call (734) 246-5900


UPDATE: Due to limited seating capacity, we plan on scheduling RESERVATIONS ONLY for dine in service AFTER JUNE 8th.


We have been hard at work getting things ready to offer you a quality dining experience to-go. New safety measures are in place inside and out. We have contact-less curbside service available as well as two NEW Family Style Meals! Questions? Check our newly updated FAQ.




For regular menu carry-out orders please call Wed-Sun 3:00 pm-8:15 pm

(average ticket times run 30-45 minutes.

Cu

rbside Service is available when you pay by phone.

Walk-In ordering and Pick-Up are also available (mask required)

Family Style Meals and Custom Catering Orders MUST be Pre-Ordered before 2pm for same day service OR 2pm-4pm for next day service.

We only have 2 phone lines and experience high call volumes at times. If you get the voice mail during regular pick up hours, please continue to call back until you reach us directly to place an order.

Any messages left on voice mail will be retrieved at the end of business and returned the next day.

The menu has changed just a bit, some items may not be available. Please take a look at the menu to see if your favorite dish has changed.

Thank you for your understanding and your continued support. we are excited to back to serve you!

-- Vic, Scott & Jacie

P.S. Sign up for email updates and like us on Facebook for updates and specials


---
Vic's Casual Dining is Downriver's Best Kept Secret!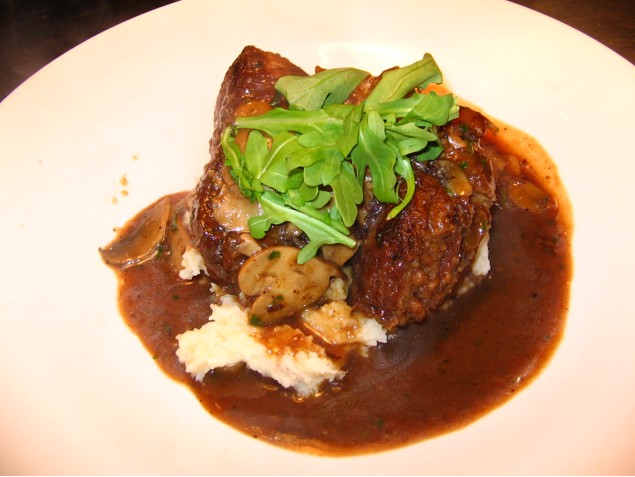 If you are hungering for authentic Italian cuisine served at its best, then look no further than Vic's Casual Dining. From the moment you enter this restaurant, you will feel the warmth and homey ambiance that prepares you for an amazing meal. Vic's is a unique fine-dining experience.
Our intimate setting means that we cannot accommodate reservations or call ahead seating. But, even at peak times the wait is never usually longer than 25 minutes for parties of 4 or less. Parties of 5 or more may require a little longer wait time. We seat first-come, first-served and only after entire party is present.
For bigger celebrations, we offer off-site custom catering for up to 100 people. Our dining room is also available for private events 40-60 people from 11 am - 1:30 p.m. call for pricing and availability.
Award Winning!
2019 "Best Presentation" Taste of the Town Heritage Days Festival in Southgate.

News
Check back later for recent news

Articles